How to use Highly Potent Vitamin C:
Start by cleansing your face with a gentle cleanser and pat dry with a towel.

Apply a small amount of the Vitamin C serum onto your fingertips and gently massage onto your face and neck in circular motions.

Allow the serum to absorb fully before applying any other skincare products or makeup.

Use daily in the morning and/or evening for best results.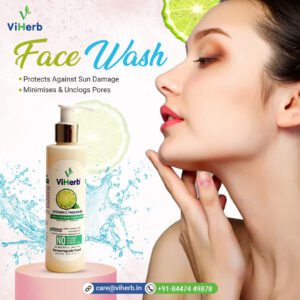 Benefits of Highly Potent Vitamin C:
Reduces hyper pigmentation: Highly Potent Vitamin C helps reduce and reverse hyper pigmentation, acne spots, and dark spots by preventing melanin production.

Promotes even skin tone: The strong antioxidant properties of Vitamin C promote an even skin tone by combating dark spots and preventing melanin production.

Firms and reduces fine lines: Vitamin C helps to firm and reduce fine lines, resulting in smoother, more youthful-looking skin.

Made with natural ingredients: The Vitamin C Radiance Combo is made with natural ingredients and is free from harmful chemicals such as sulfates, parabens, SLS, petroleum, artificial preservatives, and colors.

Suitable for all skin types: The Vitamin C Radiance Combo is dermatologically tested and suitable for all skin types.
Cautions when using Highly Potent Vitamin C:
Avoid direct sunlight exposure when using Vitamin C as it may increase sensitivity to the sun.

If you have sensitive skin, it is recommended to do a patch test before using the product to avoid any allergic reactions.

Do not use Vitamin C products in combination with retinol as it may cause irritation and dryness.

If you experience any irritation or discomfort while using the product, discontinue use immediately and consult with a dermatologist.