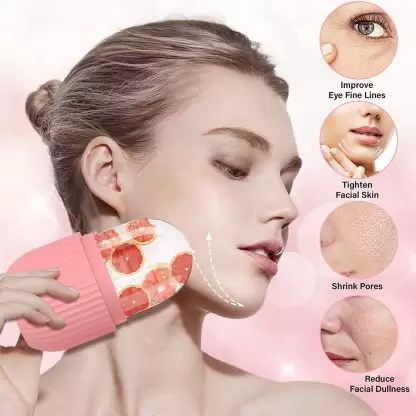 Creating a customized face ice roller formula using natural ingredients can be a fantastic way to address specific skin needs while enjoying a refreshing and soothing facial massage. Let's explore some ingredients that can be incorporated based on their benefits. For anti-tan properties, tomato can be a great choice due to its high lycopene content. You can use tomato pulp or juice, rich in antioxidants, to help brighten and even out the skin tone.
To tackle inflammation, green tea is an excellent option. Its anti-inflammatory properties can help calm irritated skin and reduce redness. Brew some green tea and freeze it into ice cubes before using them with the roller. This will not only soothe the skin but also provide a gentle tightening effect.
Cucumber is known for its toning and hydrating properties. It can help rejuvenate the skin and give it a refreshed appearance. You can extract cucumber juice or blend cucumber slices to create a cooling and toning solution for your roller.
Coconut, with its nourishing and anti-aging benefits, is another great ingredient to incorporate. Coconut oil or coconut water can be used to provide hydration and help reduce the appearance of fine lines and wrinkles.
When using your customized face ice roller, start with clean skin and gently roll it over your face in upward motions. The cold temperature of the roller helps to constrict blood vessels and reduce puffiness, while the ingredients provide additional skin benefits. Enjoy the cooling sensation and the relaxing massage while pampering your skin with natural goodness.