Nature friendly
Animal friendly
Skin friendly
Our Products Are the Best
Spoil Yourself, You Deserve It!
My skin is now clearer, smoother, and more radiant. I highly recommend their products to anyone looking for a natural and effective skincare solution.
Jennifer
Beauty Specialist
Their supplements are also easy to take and don't have any unpleasant side effects. I highly recommend viherb.in to anyone looking for a natural way to manage their stress and anxiety.
Pooja Maurya
Social Media Influencer
Their natural ingredients work together to promote a sense of calm and relaxation, and I have noticed a significant improvement in my overall mood and well-being.
Nisha
Mother of two children
Viherb is a range of all-natural and organic skincare products that are specially designed to nourish and protect your skin.
We Uses the highest quality ingredients sourced from nature, ensuring that their products are free from harmful chemicals and synthetic fragrances. The range includes a variety of products such as face washes, toners, serums, and moisturizers, all of which are formulated to cater to different skin types and concerns. We also offers hair care products, including shampoos and conditioners, that are designed to promote healthy, lustrous locks. All of the products are cruelty-free and are packaged in eco-friendly materials, making them a great choice for the conscious consumer. Whether you have sensitive skin or are simply looking for an all-natural skincare solution, Viherb has something for everyone.
We Believe the Beauty in Human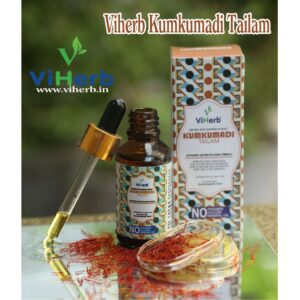 Blog
Viherb Kumkumadi Tialam is unique blend of rare oils and herbs with pure saffron formulated to help skin look young, healthy and spotless. This
Read More »
Blog
Viherb Kumkumadi Tailam KUMKUMADI TAILAM Kumkumadi Oil (also called Kumkumadi Tailam) is an Ayurvedic facial oil. It provides cosmetic as well as therapeutic effects for
Read More »
Blog
Onion juice has sulphur that is said to prevent thinning and breakage of hair. Lesser hair thinning and breakage will ensure thick hair growth. Onion
Read More »